FAQs
Frequently Asked Questions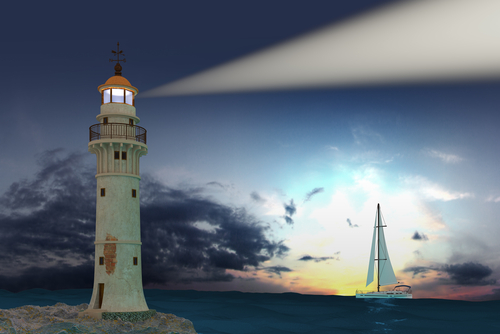 Q: Can I find information about Health Care Reform Legislation on this website?
A: We summarize the major provisions of the Patient Protection and Affordable Care Act of 2010 (PPACA) on this page: How Will I Be Impacted by 2010 Health Care Reform Legislation?. Additionally, we feature posts and articles related to health care reform on Our Blog and in our Client e-Newsletter (click here to visit the Newsletter Archive).
Q: When I Request a Custom Quote from this website, how do I know my personal information is secure?
A: All personal information you submit on AHInsuranceServices.com is encrypted and completely secure. AHInsuranceServices.com takes security very seriously and has measures in place to protect your personal information. When you submit information it is protected both on- and offline. We encrypt data submitted on our data forms using Secure Socket Layer (SSL) technology to ensure that our visitors' information is safe as it is sent over the internet. To learn more, read our Privacy Policy.
Q: Can I trust that you won't share my personal information with other organizations?
A: Yes! Your personal information submitted on AHInsuranceServices.com will not be shared with other marketing organizations. If you request information and we cannot service your location, we will contact you and ask if you want us to locate someone who does. If you ask for a referral, we will share your personal information only with your express permission.
Q: Will I receive phone calls from multiple agents if I submit my information on this website?
A: Absolutely not! Only one licensed agent (or an appointment setter) will be in touch when you submit data to our website. We will make a reasonable attempt to contact you at the phone number and/or email address that you provide on our data form, so that we may fulfill your request for information.
Q: Can I quote & apply for insurance directly through this website?
A: You can visit our Self-Service Quoting page, where we offer individual health coverage quoting and online applications through major health insurance companies. Policies may not be available in your state. AHInsuranceServices.com will be adding online applications for additional insurance companies and other types of insurance products in the future. When using our Self-Service Quoting page to shop for individual health insurance, we recommend that you contact us prior to submitting your application online. It's not necessary to speak with one of our experts to submit your online application for health coverage, but we may have additional information to share that you'll want to know about.
Q: What is "LTC"?
A: "LTC" stands for Long Term Care, which is the care people need when they are unable to independently perform everyday activities such as bathing, dressing or feeding themselves. LTC services also may be needed to help people who have a cognitive impairment such as dementia or Alzheimer's. Formal LTC (i.e., paid services) can be provided in your home, at an assisted living facility, or in a nursing home. Since LTC services are costly and generally aren't covered by either Medicare or traditional health insurance, you may benefit from owning a private Long Term Care Insurance policy to cover the LTC risk.
Q: What does "Medicare Advantage" mean?
A: "Medicare Advantage" is another name for Part C of the Medicare program. Instead of being on Original Medicare, you can elect to receive your Medicare benefits through a Medicare Advantage Plan. In order to enroll in a Medicare Advantage Plan, you must live in the plan's service area and continue to pay your Medicare Part B premium.
If you choose Medicare Advantage, you aren't losing your Medicare benefits; rather you are getting your Medicare benefits from a private company. For many people, Medicare Advantage is an excellent value since plans may provide additional health, dental, vision and wellness benefits at low or no additional monthly plan premium beyond your Medicare Part B premium. Also, Medicare Advantage Plans can include Part D drug benefits so you won't need to buy a separate Medicare Part D plan.
There is an Annual Election Period (AEP) that occurs at the end of each calendar year. During AEP you can return to Original Medicare, keep your Medicare Advantage Plan (if the company still offers it), or switch to another company's Medicare Advantage Plan.
When you enroll in Medicare Advantage for the first time, it is considered a trial period and at any time during your first year of coverage you have the right to return to Original Medicare and also purchase a Medigap policy.
Q: What is the difference between an Insurance Agent and an Insurance Broker?
A: The terms "Insurance Agent" and "Insurance Broker" can be interchangeable in use; however an Insurance Agent in some cases is "captive" to just one company and only represents that company's insurance products. In contrast to a captive agent, an Insurance Broker typically represents and offers insurance plans from multiple companies.
Q: Does AH Insurance Services represent multiple insurance companies?
A: Yes! At AH Insurance Services, our agents are licensed and duly contracted with more than one company for each type of insurance product we offer. By representing multiple companies, we can provide you with a greater range of planning options and the assurance you will be getting the best value when you select an insurance plan with us.
Q: What is the source of information for this Website?
A: AHInsuranceServices.com uses sources for information that educate, inform and protect insurance consumers wherever possible. Our Medicare pages are based primarily on publicly available information published at the Official U.S. Government Site for Medicare. We strive to keep the information on this site as up to date as possible.
Q: Does this site comply with Centers for Medicare & Medicare Services (CMS) regulations?
A: Yes! In fact, as part of the requirements to maintain our licenses and contracts to sell Medicare products, AHInsuranceServices.com is monitored each year by our carriers to ensure our information is current, correct and in compliance with CMS regulations.
Q: What is the infamous "Donut Hole"?
A: The Donut Hole is the coverage gap in Medicare Part D Prescription Drug Plans (PDPs) after initial coverage ends and before catastrophic coverage begins. 2014 will see changes to the standard benefit model plan as determined by CMS.


In 2014, Medicare beneficiaries enrolled in PDPs with standard benefits will pay a $310 deductible; then 25% of allowable drug costs up to $2,850. Once drug costs (including amounts paid by the PDP and the Medicare beneficiary) reach $2,850, the infamous Donut Hole begins. While in the Donut Hole, the Medicare beneficiary is responsible for a discounted percentage of the next $3,605.00 (in 2014, the discounted amount paid is 52.5% for brand names and 72% for generic drugs).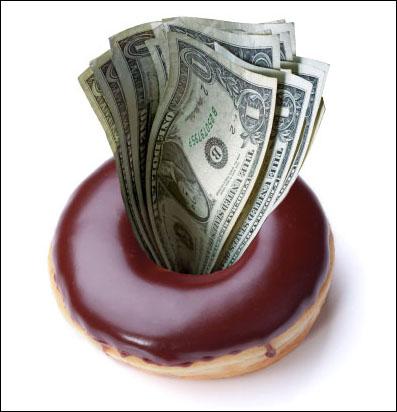 Catastrophic coverage begins at $6,455.00, at which point the individual will have reached the out-of-pocket maximum of $4,550 ($310 + $635.00 + $3,605.00). From there, Medicare generally covers 95% of prescription drug costs. Please bear in mind that PDP designs vary and often differ from the standard model above (for instance, some PDPs have a $0 deductible and some PDPs cover drugs through the coverage gap.
Recent reforms made to the Medicare Part D Program phase out the Donut Hole entirely by the year 2020.
Q: What is "LIS"?
A: "LIS" stands for Low Income Subsidy. The Medicare program includes Extra Help for people with limited incomes and resources who need help with their Medicare prescription costs. To learn more about Medicare prescription drug benefits and Extra Help, go to our "What Are My Options for Medicare Prescription Drug Coverage (Part D)?" page or to our LIS blog post from December 8, 2013.
Q: What is the Five Star Quality Rating System for Medicare Advantage Plans?
A: The Five Star Quality Rating System for Medicare Advantage Plans is run by the Centers for Medicare and Medicaid Services (CMS), and was put in place as part of an effort to help educate consumers on quality and make quality data more transparent. The ratings consist of over 50 measures hailing from five different rating systems: HEDIS (Healthcare Effectiveness Data and Information Set), CAHPS (Consumer Assessment of Healthcare Providers and Systems), CMS (Centers for Medicare and Medicaid Services), HOS (Health Outcomes Survey), and IRE (Independent Review Entity). These systems rate Medicare Advantage plans according to five domains: staying healthy via preventive services such as screenings and vaccines; managing chronic conditions; ratings of plan responsiveness and care; complaints, appeals, and voluntary disenrollment; and telephone customer service. Data to support these star ratings come from surveys, empirical observation, administrative (claims) data, and medical records. Based on criteria provided in technical specs outlined by CMS, rates and scores are calculated and stars are awarded on a contract level. CMS Stars ratings are published annually and are available for viewing by all Medicare members prior to Open Enrollment. The Patient Protection and Affordable Care Act (PPACA) ties federal reimbursement rates for insurance carriers administering Medicare Advantage products to performance, as measured by the Stars rating system.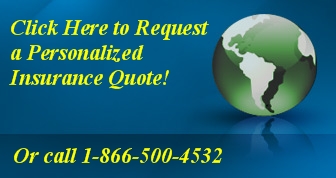 Serving St Petersburg, Clearwater,
Largo, Seminole, and all of Tampa Bay.
AH Insurance Services, Inc.
7063 Islamorada Circle
Seminole, FL 33777
Phone: 866-500-4532 / 727-397-6932
Fax: 727-231-0736
Email:
Download vCard
By calling one of these numbers or mailing to the above addresses, I understand I will be directed to a licensed insurance sales agent or broker.
Y0070_NA030737_WCM_WEB_ENG_02 CMS Approved 02/16/2016
WellCare (HMO) is a Medicare Advantage organization with a Medicare contract. Enrollment in WellCare (HMO) depends on contract renewal.
Last Updated: 1/20/2018