Privacy Policy
AH Insurance Services Online Privacy Policy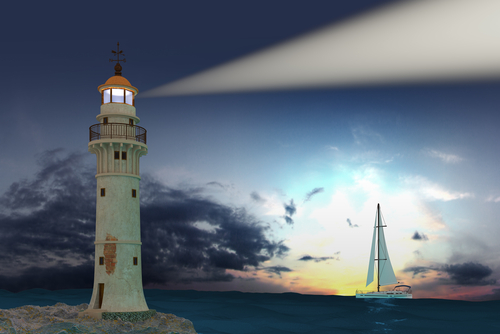 Last Updated January 1st, 2011
This Privacy Policy discloses the privacy practices for the AHInsuranceServices.com website (the "Website"). All owners, employees and contractors of the Website (referred to as "us" or "we") are committed to protecting your privacy online. Please read the following to learn what information we collect from you (the "User" or the "End User") and how we use that information. If you have any questions about our privacy policy, please email us.
Please read this privacy policy carefully. By accessing and/or using our website, you acknowledge that you have read, understand, and agree to be bound to all the terms of this privacy policy and our website terms of use.
1. Changes to Privacy Policy
We may change this Privacy Policy at any time by posting the revised Privacy Policy in the "Privacy Policy" section of the Website. The revised Privacy Policy is effective immediately when posted on the Website. It is the responsibility of each User to review the Website and the Privacy Policy periodically to learn of any revisions to this Privacy Policy. Your continued use of the Website after the effectiveness of such revisions will constitute your acknowledgment and acceptance of the terms of the revised Privacy Policy.
2. Types of Information Collected and Uses of Collected Information
We collect two types of information about our Website Users: Personally Identifiable Information and Non-Personally Identifiable Information.
Personally Identifiable Information is information that identifies a specific End User. When you engage in certain activities on the Website such as requesting information about our services, requesting an insurance quote, creating an account (if available), ordering a product or service through us, submitting content and/or posting content in discussion forums, filling out a survey, sending us feedback, posting a review or signing up for special offers through the Website (collectively, "Identification Activities"), we may ask you to provide certain information about yourself. It is optional for you to engage in an Identification Activity. If you elect to engage in an Identification Activity, however, we may ask you to provide us with certain personal information about yourself, such as your first and last name, mailing address (including zip code), email address, telephone number and age. We use Personally Identifiable Information to provide products and services to you, enhance the operation of the Website, improve our marketing and promotional efforts, analyze Website use and improve our product and service offerings. For example, if you send our webmaster an email we may use your comments and feedback to tell others about our services, and we may post your comment in our marketing materials or on our Website. We also may use Personally Identifiable Information to troubleshoot, resolve disputes, accomplish administrative tasks, contact you, enforce our agreements with you, including our Website Terms of Use and this Privacy Policy, comply with applicable law, and cooperate with law enforcement activities.
Non-Personally Identifiable Information is information that does not identify a specific End User. This type of information may include things like the Uniform Resource Locator ("URL") of the website you visited before coming to our Website, the URL of the website you visit after leaving our Website, the type of browser you are using and your Internet Protocol ("IP") address. We, and/or our authorized Third Party Service Providers and Advertisers, may automatically collect this information when you visit our Website through the use of electronic tools like Cookies and Web beacons or Pixel tags, as described in Items 4 and 8 of this Privacy Policy. We use Non-Personally Identifiable Information to troubleshoot, administer the Website, analyze trends, gather demographic information, comply with applicable law, and cooperate with law enforcement activities. We also may share this information with our authorized Third Party Service Providers and Advertisers to measure the overall effectiveness of our online advertising, content, and programming.
3. Release of Personally Identifiable Information
We will not share your Personally Identifiable Information with other parties except as provided below. If you request information and/or insurance coverage for a location that we are unable to service, with your permission (we may request this in writing) we may share your information with a licensed insurance representative that serves your location. Sharing this Information will allow a licensed representative unaffiliated with us to market directly to you should they choose to do so. We will only share Personally Identifiable Information with another party if you first engage in an Identification Activity and then give us your express permission to locate an unaffiliated party that can serve you.
We may share your information for our Protection and the Protection of Others. We also may disclose Personally Identifiable Information when we believe release is appropriate to comply with the law or a court order; enforce or apply this Privacy Policy, our Website Terms of Use or other agreements; or protect the rights, property or safety of the Website, its Users or others.
4. Release of Non-Personally Identifiable Information
We may disclose or share Non-Personally Identifiable Information with our Affiliates, Advertisers or other partners. For example, we may share aggregated demographic information (which does not include any Personally Identifiable Information) with "Third Party Advertisers" or "Third Party Advertising Companies" and other parties as provided below: If we use Third Party Advertising Companies to serve ads when you visit our Website, these companies may use Non-Personally Identifiable Information about your visits to this and other websites in order to provide, through the use of network tags, advertisements about goods and services that may be of interest to you.
We also may use Third Party Service Providers to track and analyze Non-Personally Identifiable usage and volume statistical information from our Users to administer our Website and constantly improve its quality. We also may publish this information for promotional purposes or as a representative audience for Advertisers. Please note that this is not Personally Identifiable Information, only general summaries of the activities of our Users. Such data is collected on our behalf, and is owned and used by us.
5. Updating and Correcting Information
We believe that you should have the ability to access and edit the Personally Identifiable Information you provide us. You may change any of your Personally Identifiable Information by: (1) emailing us or (2) updating your online account (if available). Please indicate your name, address and email address, and what information you would like to update. You may ask to have the information on your account deleted or removed, or otherwise not to be contacted again. However, because we maintain backup information on all data that we collect, it may be impossible for us to completely delete all of your information from our records.
6. User Choices on Collection and Use of Information
As discussed above, you can always choose not to provide information, although it may be required to engage in a certain activity on the Website. As a condition of obtaining information such as an insurance quote, we require your permission to contact you at the email address, phone number(s) and/or mailing address provided. If at any time you no longer want to be contacted by us, please notify us by emailing us.
7. Security of Information
We take security seriously and take numerous precautions to protect the security of Personally Identifiable Information. If an online account is available, you can access your Personally Identifiable Information on our Website through a password and unique User ID selected by you. This password is encrypted. We recommend that you do not share your password with anyone. In addition, your Personally Identifiable Information resides on a secure server that only selected personnel and contractors can access. We encrypt certain sensitive information using Secure Socket Layer (SSL) technology to ensure that your Personally Identifiable Information is safe as it is transmitted to us. Unfortunately, no data transmission over the Internet or any wireless network can be guaranteed to be 100% secure. As a result, while we employ commercially reasonable security measures to protect data and seek to partner with companies which do the same, we cannot guarantee the security of any information transmitted to or from the Website, and are not responsible for the actions of any third parties that may receive any such information.
8. Data Tracking
Cookies. To facilitate and customize your experience with the Website, we store cookies on your computer. A cookie is a small text file that is stored on a User's computer for record-keeping purposes which contains information about that User. We use cookies to save you time while using the Website, remind us who you are, and track and target User interests in order to provide a customized experience. Cookies also allow us to collect Non-Personally Identifiable Information from you, like which pages you visited and what links you clicked on. Use of this information helps us to create a more user-friendly experience for all visitors. In addition, we may use Third Party Advertising Companies to display advertisements on our Website. As part of their service, they may place separate cookies on your computer. We have no access to or control over these cookies. This Privacy Policy covers the use of cookies by our Website only and does not cover the use of cookies by any Advertiser. Most browsers automatically accept cookies, but you may be able to modify your browser settings to decline cookies. Please note that if you decline or delete these cookies, some parts of the Website may not work properly.
Other Tracking Devices. We may use other industry standard technologies like pixel tags and web beacons to track your use of our Website pages and promotions, or we may allow our Third Party Service Providers to use these devices on our behalf. Pixel tags and web beacons are tiny graphic images placed on certain pages on our Website, or in our emails that allow us to determine whether you have performed a specific action. When you access these pages or open or click an email, pixel tags and web beacons generate a Non-Personally Identifiable notice of that action. Pixel tags allow us to measure and improve our understanding of visitor traffic and behavior on our Website, as well as give us a way to measure our promotions and performance. We also may utilize pixel tags and web beacons provided by our Affiliates for the same purposes.
9. Privacy Policies of Third Party Websites.
This Privacy Policy only addresses the use and disclosure of information we collect from you. Any other websites that may be linked to through this Website have their own privacy policies, data collection, use and disclosure practices. If you link to any such website, we urge you review the website's privacy policy. We are not responsible for the policies or practices of third parties.
10. Miscellaneous Privacy Issues
Minors. We do not collect or maintain information from anyone known to be under the age of 18, and no part of the Website is designed to attract anyone under the age of 18.
Public Areas. We may provide areas on our Website where you can publicly post information about yourself, communicate with others, or review products and submit media content. This information may be accessible by other consumers and companies and may appear on other websites or web searches, and therefore this information could be read, collected, and used by others. For example, if you post your email address along with a product review, you may receive unsolicited messages. We have no control over who reads your postings or what other users may do with the information you voluntarily post, so please use caution when posting any personal information.
11. Contacting Us
Write to us by email at: info@ahinsuranceservices.com.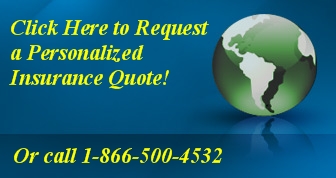 Serving St Petersburg, Clearwater,
Largo, Seminole, and all of Tampa Bay.
AH Insurance Services, Inc.
7063 Islamorada Circle
Seminole, FL 33777
Phone: 866-500-4532 / 727-397-6932
Fax: 727-231-0736
Email:
Download vCard
By calling one of these numbers or mailing to the above addresses, I understand I will be directed to a licensed insurance sales agent or broker.
Y0070_NA030737_WCM_WEB_ENG_02 CMS Approved 02/16/2016
WellCare (HMO) is a Medicare Advantage organization with a Medicare contract. Enrollment in WellCare (HMO) depends on contract renewal.
Last Updated: 1/20/2018